*Be Wild Be Sweet* - Clear Vinyl Sticker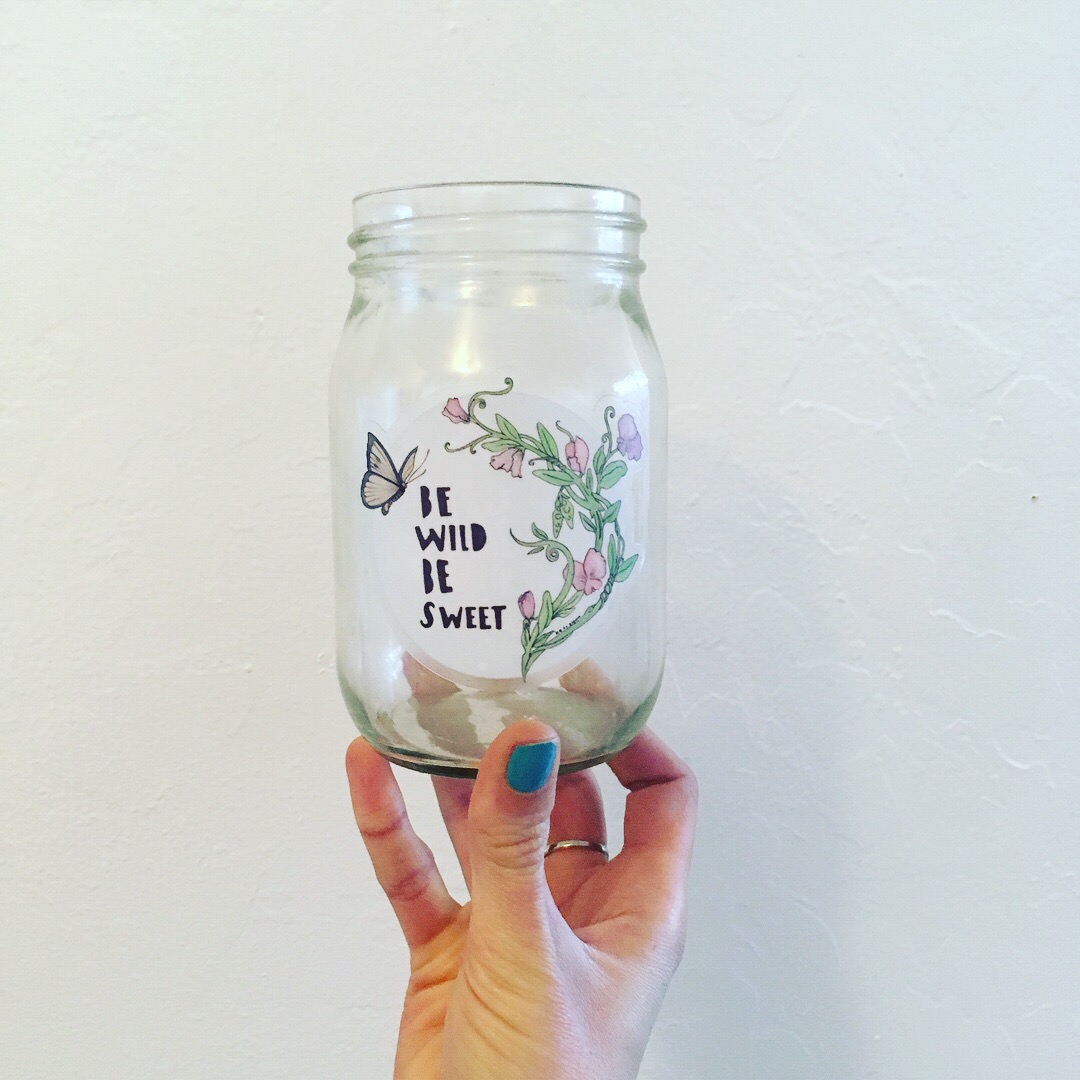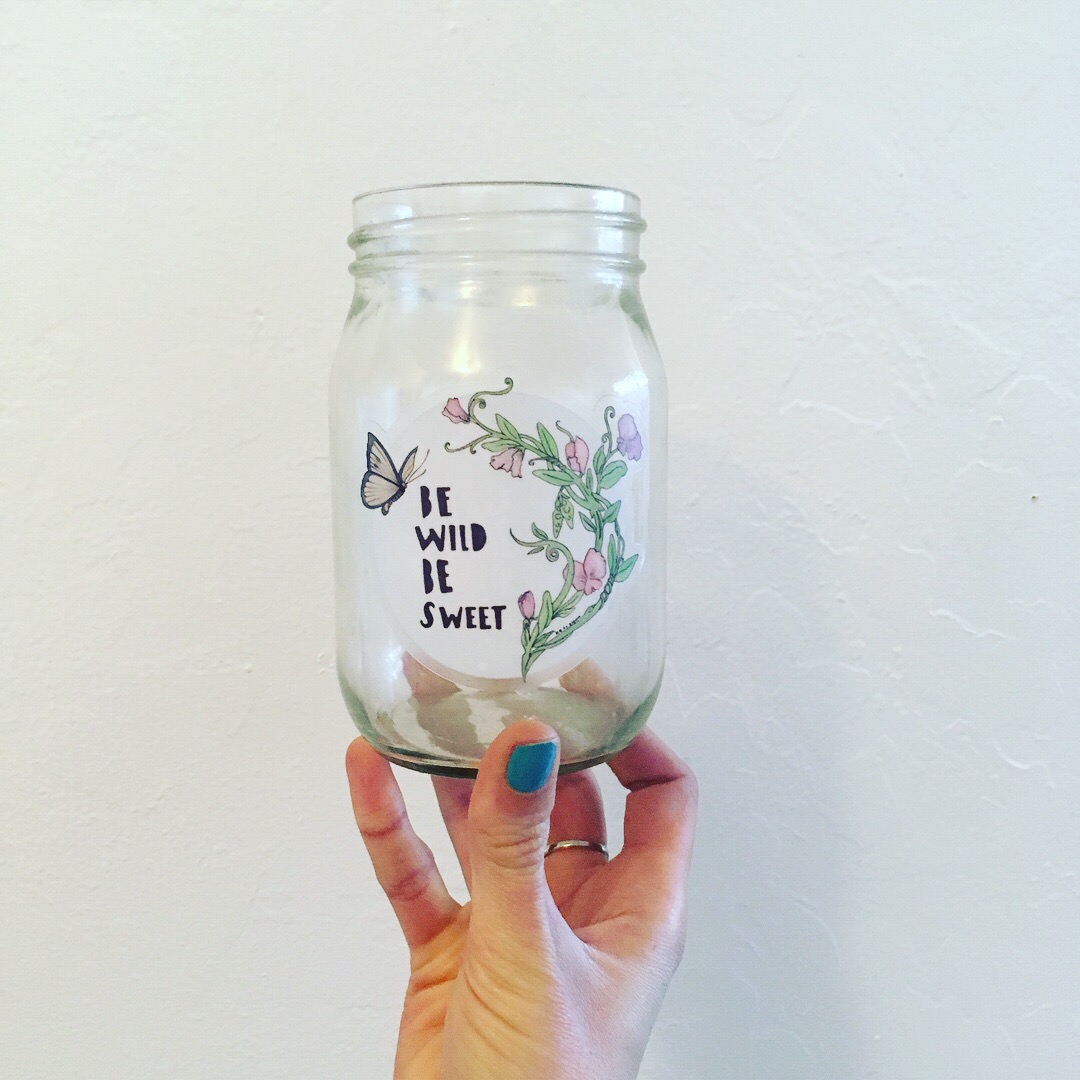 *Be Wild Be Sweet* - Clear Vinyl Sticker
Part of a trio of spring-time stickers adapted from The Coping Calendar 2018 images, Be Wild, Be Sweet takes its inspiration from the wild sweetpeas growing in my old neighborhood. These clear vinyl stickers are exquisite on glass — upgrade a plain jar, a window, or whatever else you can think of with one of these treats (or heck, all three!).
. . .
Specs
roughly 3x3"

clear vinyl die-cut sticker

waterproof and weatherproof

packaged in a paper envelope on a hand-painted watercolor card backing.
. . .
Please allow 1-2 weeks for shipping.