Be Wild Be Sweet - Small Vinyl Sticker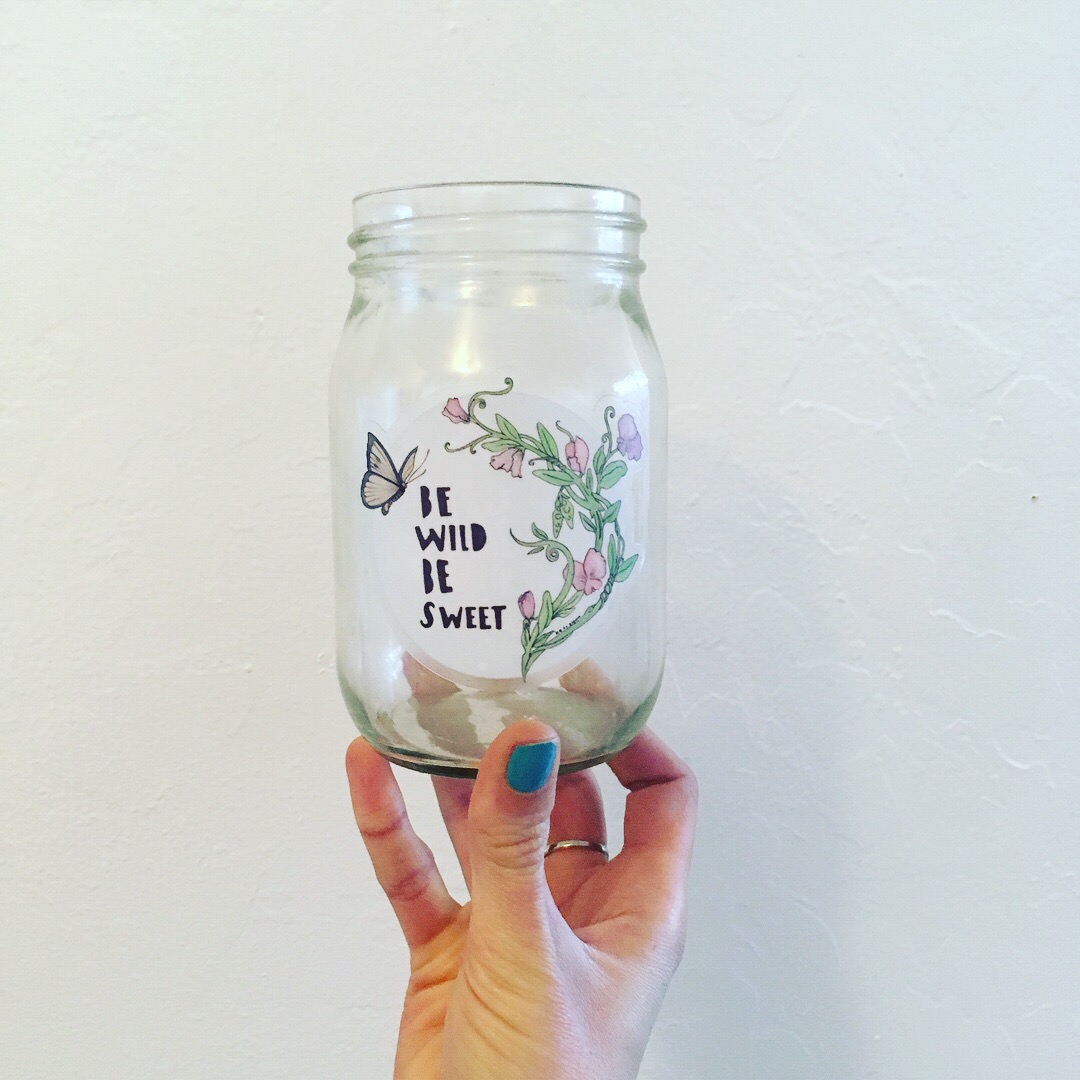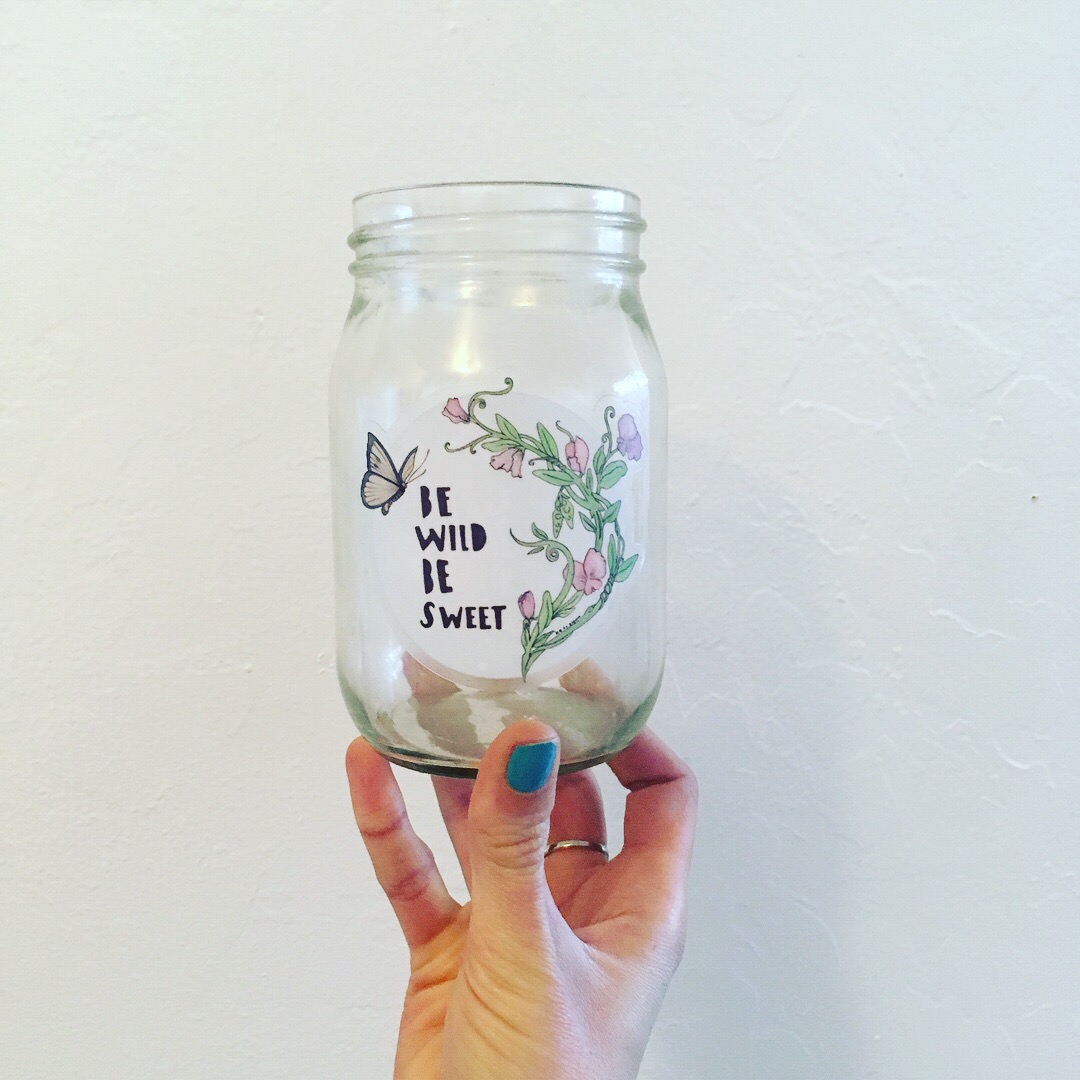 Be Wild Be Sweet - Small Vinyl Sticker
Part of a trio of spring-time stickers adapted from The Coping Calendar 2018 images, Be Wild, Be Sweet takes its inspiration from the wild sweetpeas growing in my old neighborhood. Honey Just Be serves as a great reminder to slow down and be where you are, and Small Pleasures gets us to stop and smell the roses.. These clear vinyl stickers are exquisite on glass — upgrade a plain jar, a window, or whatever else you can think of with one of these treats (or heck, all three!).
SPECS
roughly 3x3"

clear vinyl die-cut sticker

waterproof and weatherproof

packaged in a paper envelope
SHIPPING
Please allow 1 week for shipping.
IMAGE DESCRIPTIONS
[in front of a white circle, handwritten text reading "be wild be sweet" next to a vine of wild sweet peas and a small moth.]
[against a light yellow circle, handwritten text reading "honey just be" above a bee and two sprigs of lavender.]
[against a light blue circle, handwritten text reading "small pleasures" in front of a tiny vase with huge flowers.]